Benefits
Developing localised healthcare for the whole of Zambia with these ultra modern facilities
Healthcare for Everyone
With new facilities being built all around the country, this project will bring better healthcare to everyone.
Access to Improved Health
These new facilities will be the backbone to helping maintain healthy communities and districts to where they are built.  A healthy community is a productive community.
Hospital and Mini Hospital Locations
These facilities will make the most of each site location, working with the land and community to deliver the most responsive designs.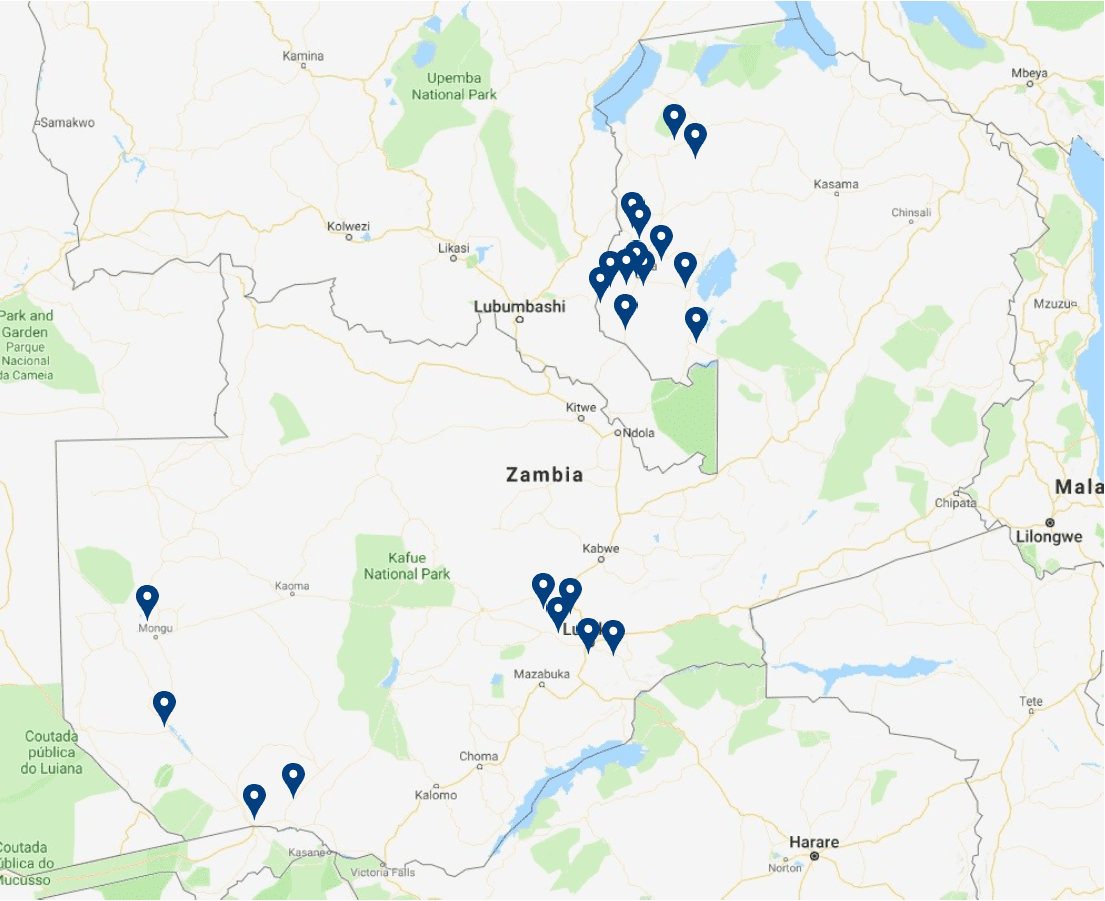 HOSPITALS
The 3 hospital locations are yet to be announced (please come back for future updates)…
MINI HOSPITALS
108 ultra-modern Mini Hospitals will be built across Zambia as part of this progamme… The following Mini Hospital locations have been confirmed so far (check back for future updates):
Lusaka Province:
Nakachenje, Chilanga District
Tubalange, Chilanga District
Mondengwa, Chilanga District
Bauleni, Lusaka Province
Misisi, Lusaka Province
Western Province:
Lealui, Mongu District
Nangweshi, Sioma District
Sesheke, Sesheke District
Mwandi, Mwandi District
Luapula Province:
Kasongo, Mansa Distrcit
Kapanda, Mansa District
Chisunka, Mansa District
Chisembe, Kawambwa District
Katungulu, Kawambwa District
Kaishe, Samfya District
Chembe, Chembe District
Kosamu, Mansa District
Lofoyi, Mansa District
Chikonshi, Mansa District
Nachibibi, Mansa District
Chengo, Mansa District
Edgar Chagwa Lungu Kalaba, Mansa District
State-of-the-art Facilities
State of the art innovations in design, layout and construction techniques will enable these new hospitals and mini hospitals to be delivered faster, perform better and operate more cost effectively than traditional models. The facilities will have 21st Century equipment in order to provide the best health care possible.
Healthcare for all Zambians!